8.25.2008
I have to say that my eyes are burning a bit from the photoriffic weekend I had. Saturday was a gorgeous wedding at the Trapp Family Lodge in Stowe that I'll post more about later. On Sunday I drove over to St. Johnsbury…somewhat bleary-eyed to begin with…for a day of photo learnin' at the Vermont Professional Photographers bimonthly meeting. 
I have to say my attitude sucked on the way over as I was late and tired and would much rather have stayed snuggled in bed sleeping. But it turned out to be a great day! The weather was nice and we (thankfully) went outside to practice posing and lighting for a while. And we had a great barbecue at the home of Anne Jenks, mother of Bob Jenks, who along with VPP pres Don Whipple were the presenters for the day.
Here's Bob composing a shot with one of our models at a local church…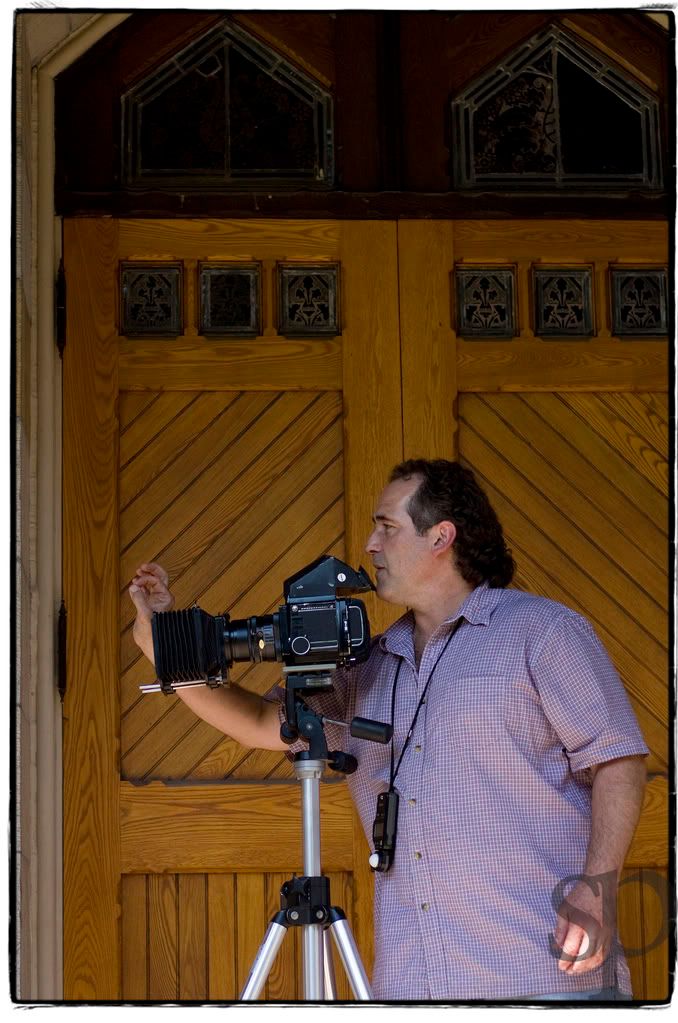 And here's Anna, one of our models.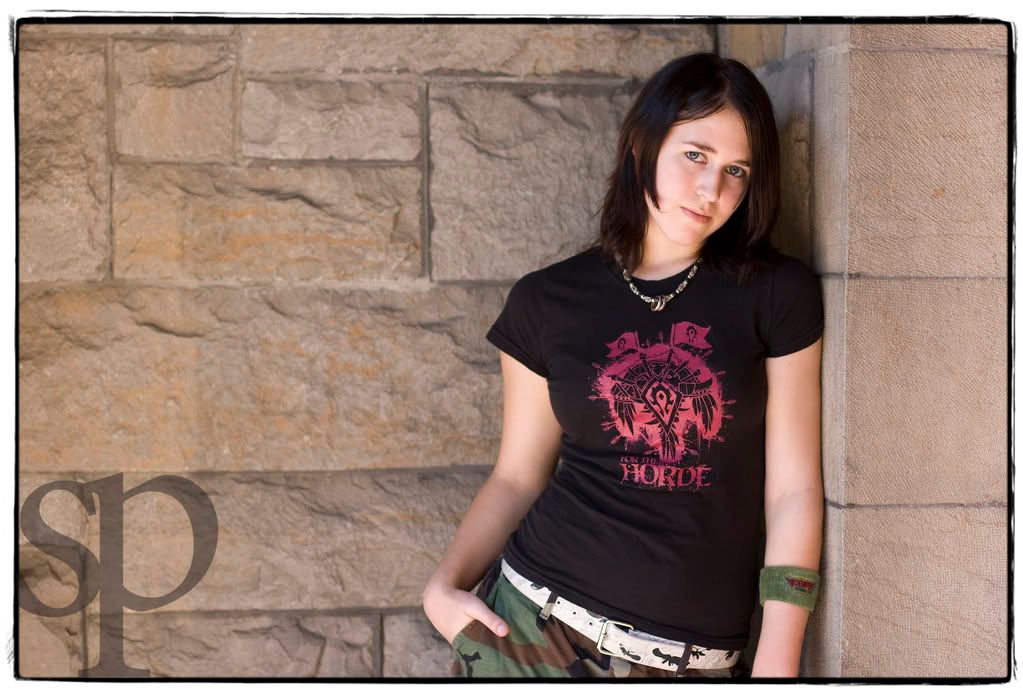 The whole scene…Anna is tucked into the corner on the left there.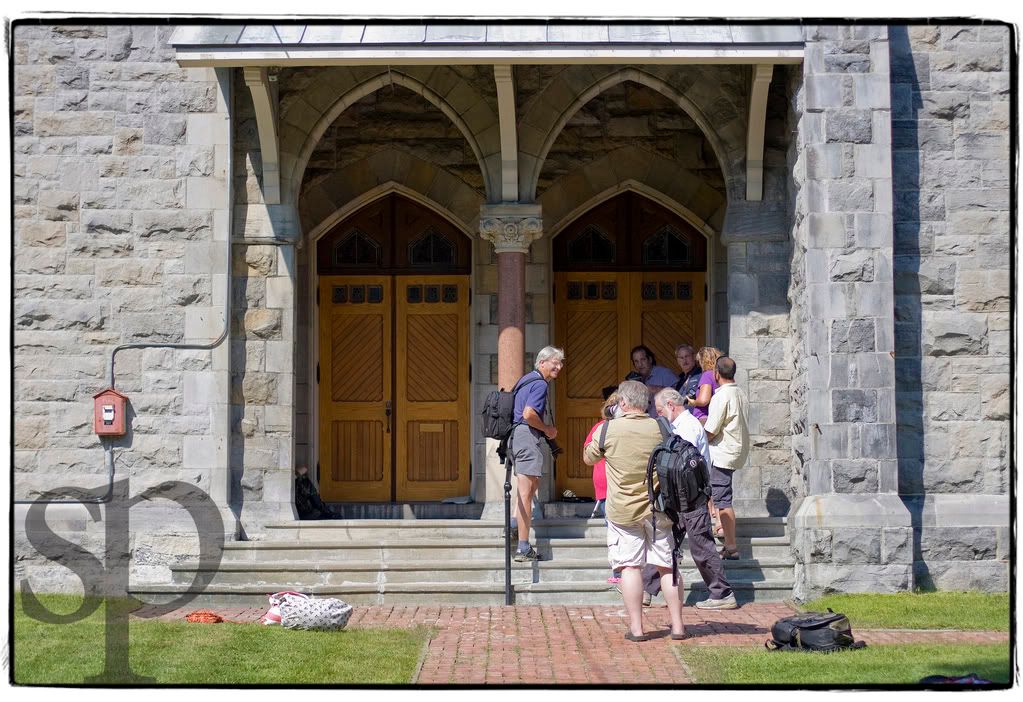 Don sets up a shot with multiple reflectors.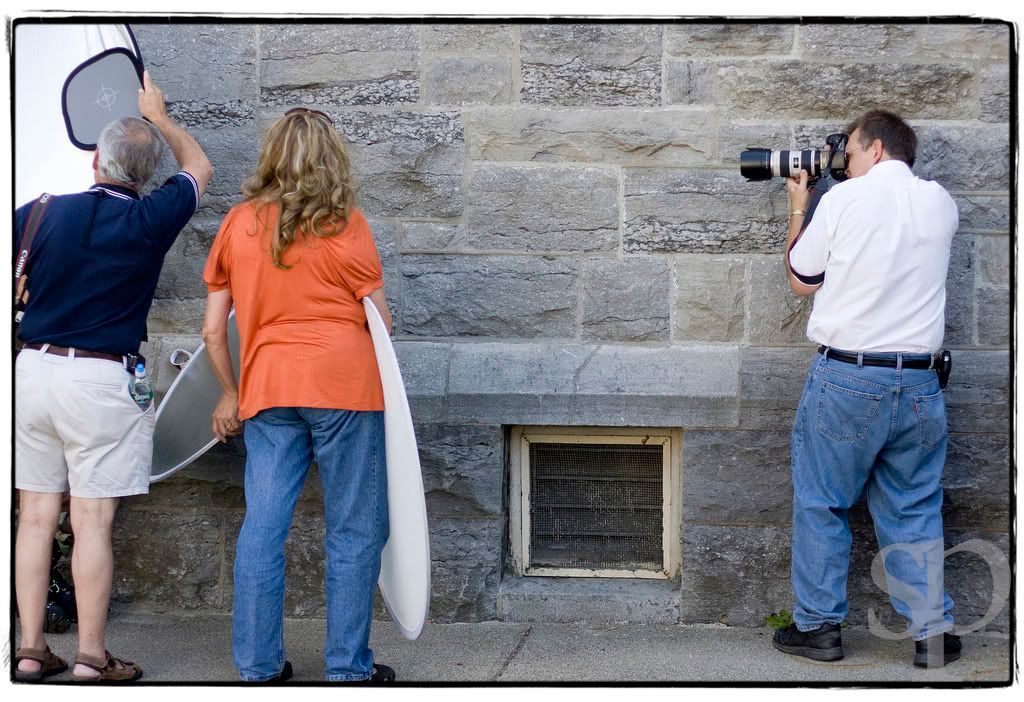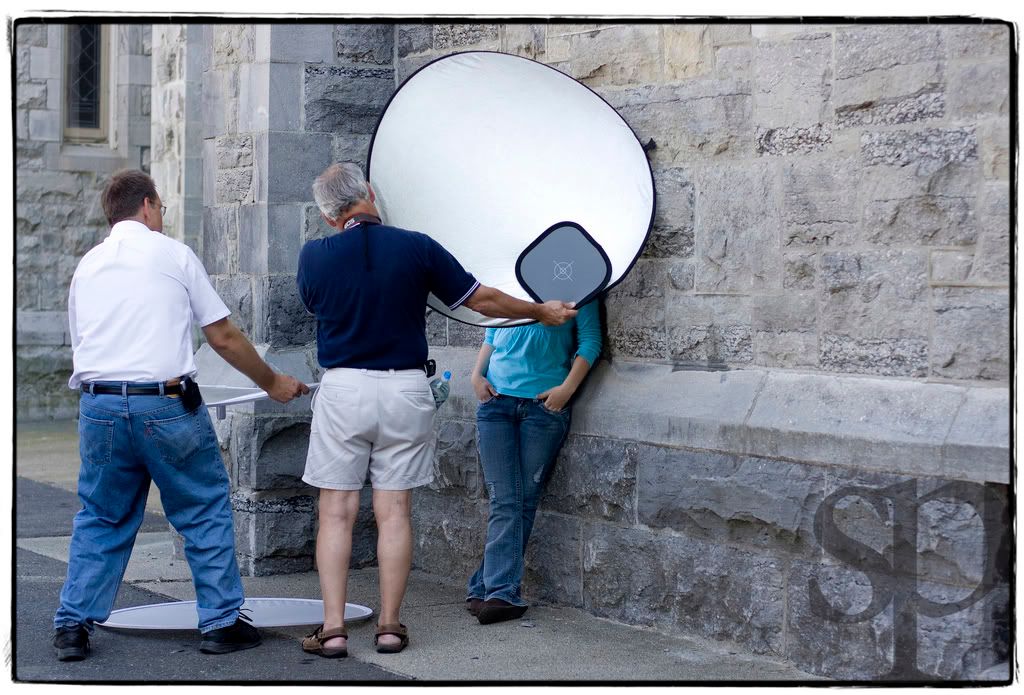 There were four models so the group had the opportunity to pair up and try some of the techniques we had learned during the day.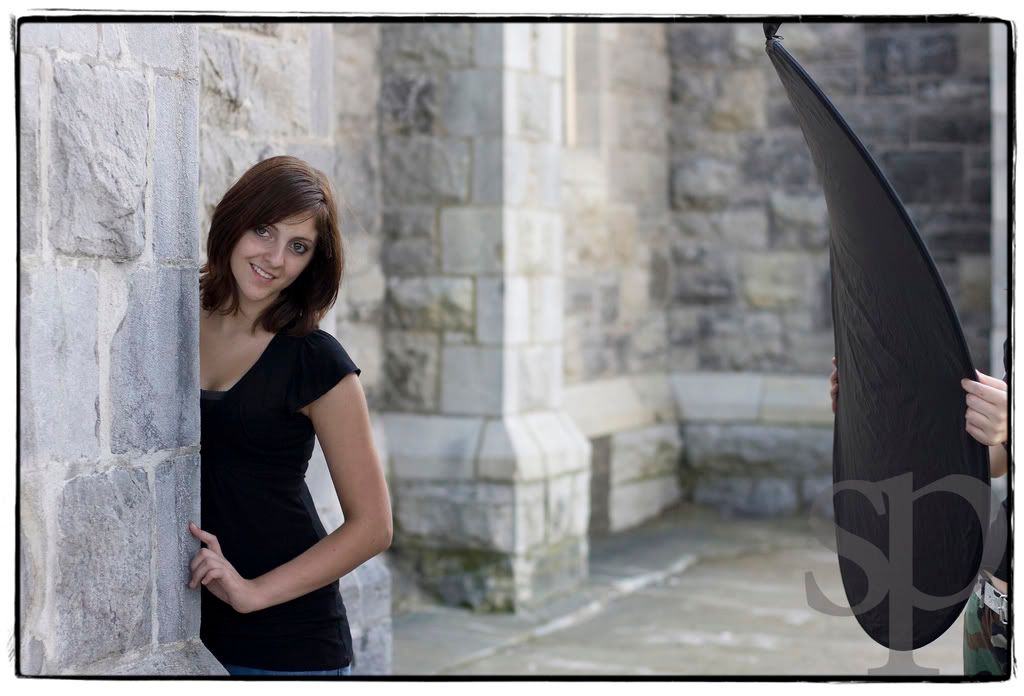 And here's my shot…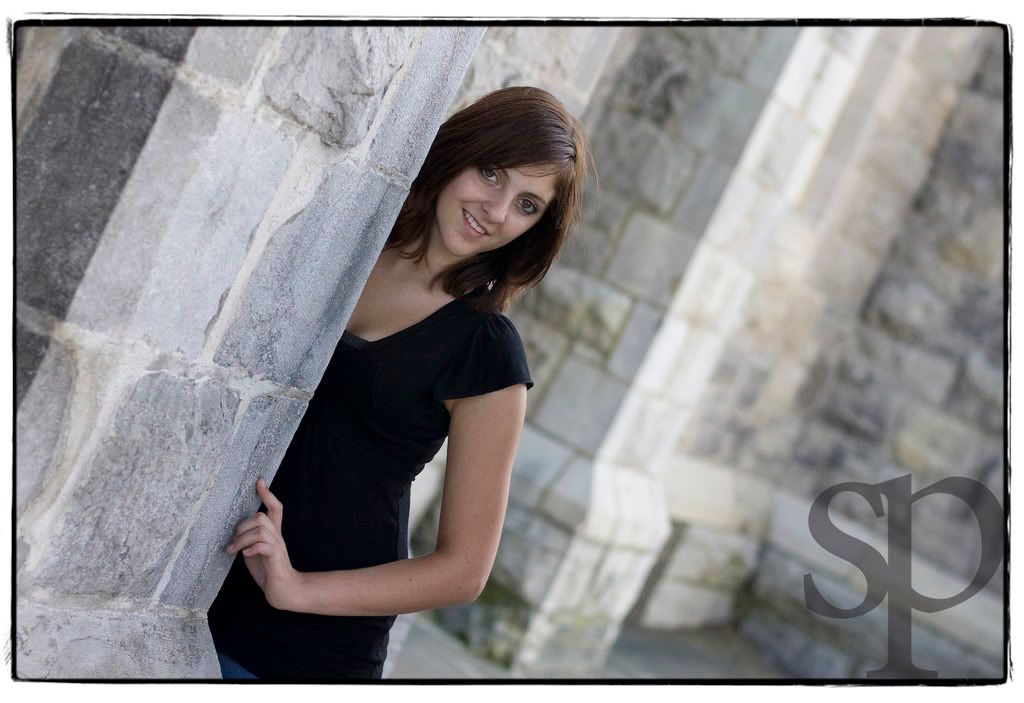 Anna had a very distinctive style and I just loved her boots which really said it all so I had to get a shot. Thanks so much to our models for being so pliable and upbeat all day!! And thanks to the group for making it such a great day!
1 comments: